Lead Symphony in a Nutshell
At its core, Lead Symphony Marketing Software takes photos, videos and interview/inspection notes from your phone or tablet, and then remolds them as blog posts for your website. These blog posts (called job stories)  can be public or private, and they can be updated at any time with new media or text assets. That's the nutshell version.
If you want to know more about Lead Symphony, click here to watch the intro video.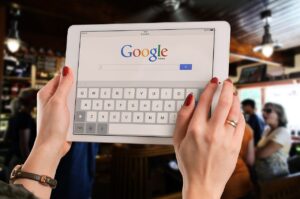 ---
Organic Traffic
Organic Traffic is traffic that you get naturally from search engines, based on the quality and quantity of the content on your website. Search Engine Optimization (SEO) is the process of making your website and its content more appealing to search engines like Google or Bing. Lead Symphony job stories are automatically tuned up for SEO.
Lead Symphony Job Stories Are Automatically Tuned Up for SEO & Keywords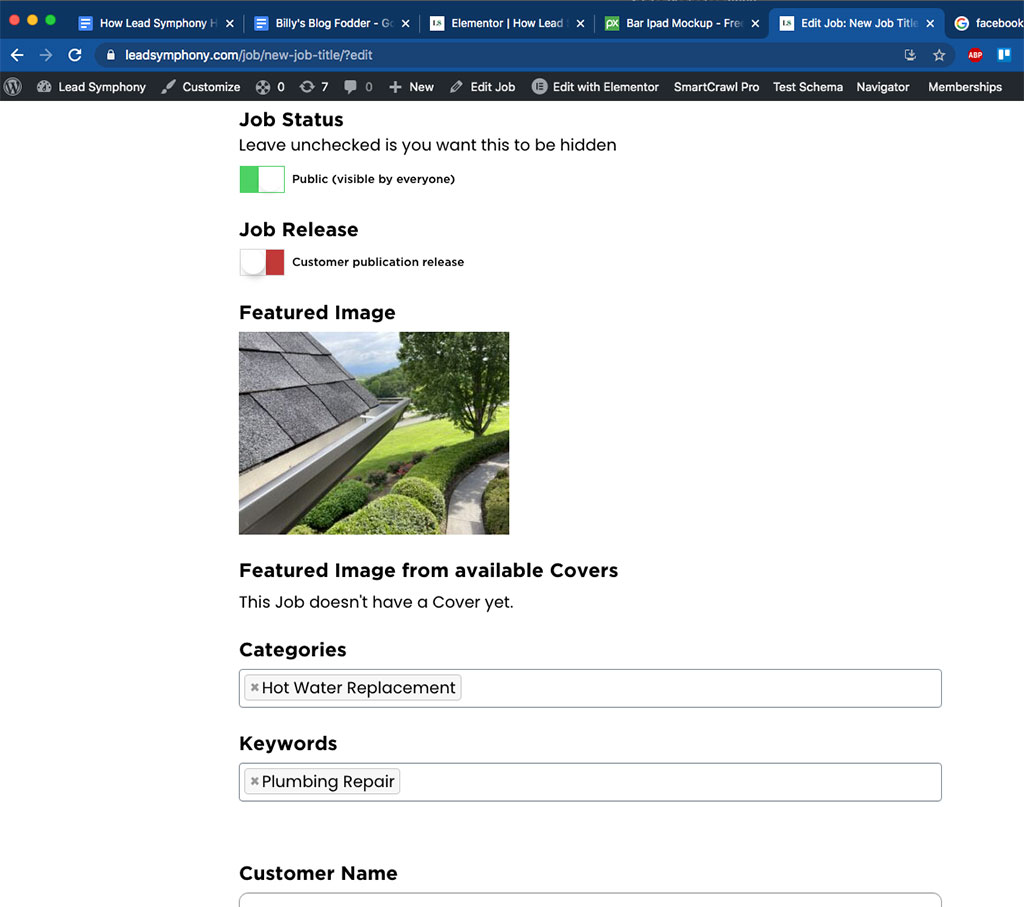 As you add more notes, photos or video, the job stories grow. All text, photos and videos inside your job story are tagged with specific keywords that are relevant to your job. When you make the job story public,  Google, Bing and other search engines begin to read the keyword-rich content. Content with photo and video ranks better than text alone, so your content is seen as more relevant and gets raised up in the search engine level of importance.
Each job story has it's own URL, and that URL can be shared.
When you create a job story, and then publish it to the public area of your website, Google and Bing automatically start reading the page and scoring you for keywords and sending you the traffic according to how your score — organic traffic. You need a solid, organic draw to your website..
---
Lead Symphony Helps with Social Media Posts & Content
Each job story makes a perfect social media post, and all you actually need is the address (URL) for the page on your website.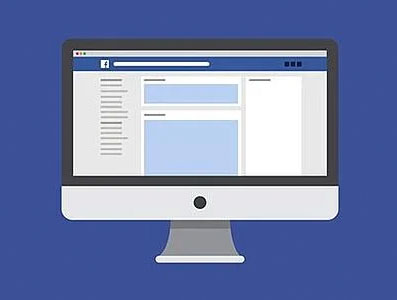 Chances are, you have a Facebook page, so you know how it works. If you need to know how to set up a Facebook Company Page, follow this link, and then come back here to learn where to get content.
Most people struggle with either finding the right content or posting enough content to make a difference.
Each time you create a Lead Symphony job story, it becomes perfect Facebook post material. Even inspections are appealing to potential customers with similar problems. Experts recommend publishing to your Facebook page a couple of times a day and several times per week.
For more on how often to post, follow this Google link.
Social Media Content Plan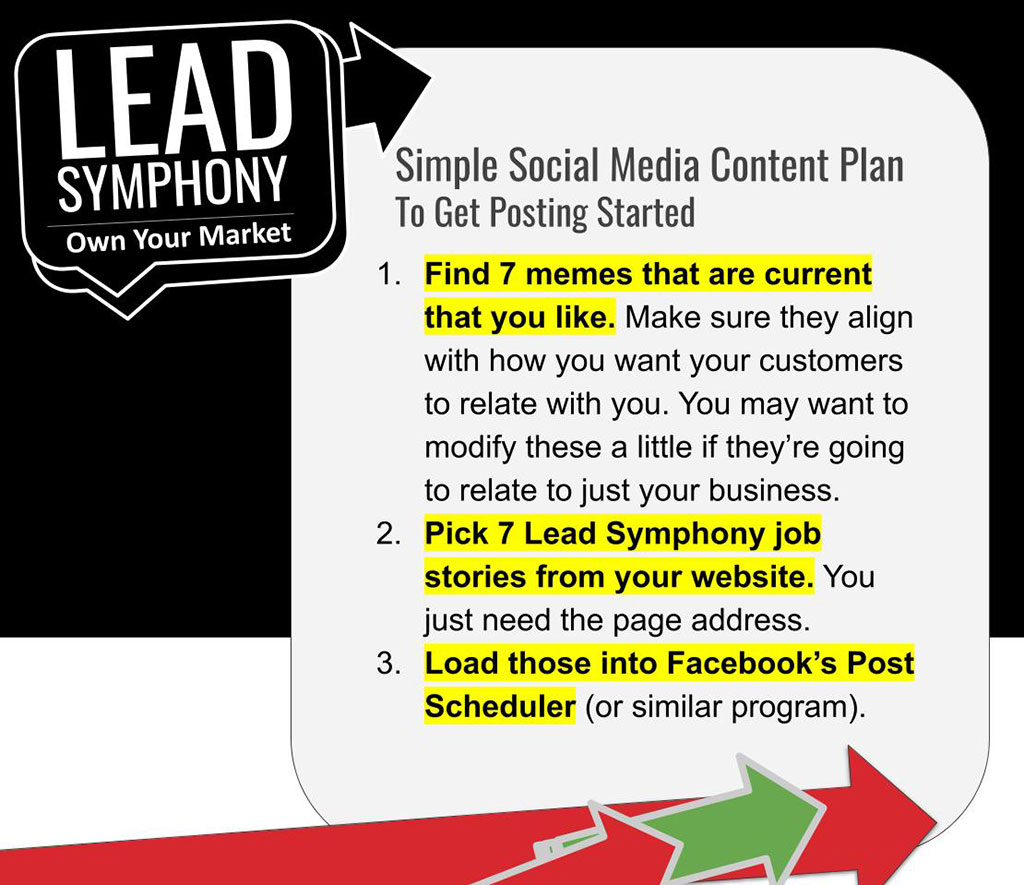 Coming up with enough content to post twice a day, every day of the week, can be intimidating. To avoid that stress, let's come up with a brief content plan for your social media.
Find 7 memes that are current that you like. Make sure they align with how you want your customers to relate with you. You may want to modify these a little if they're going to relate to just your business.
Pick 7 Lead Symphony job stories from your website. You just need the page address.
Load those into Facebook's Post Scheduler (or similar program).
You're done. Social Media Content for an entire week… done. You'll need to tune your content as you see what people are responding to. You'll also need to respond quickly to any potential customers online. They tend to make decisions quickly.
Most Lead Symphony customers are already publishing enough content on their sites through job stories to allow for a lot of Facebook posts.
Automatically Populates a Post Creation Box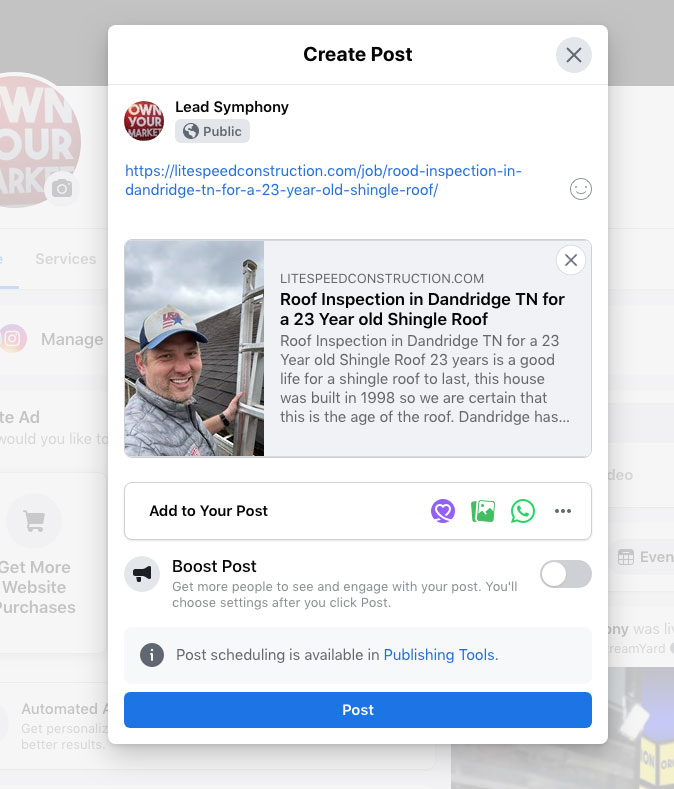 When you paste a job story page address (the URL) into a facebook post, photos are automatically selected, and the text from your job story populates the post. You can adjust anything you don't like the look of BEFORE you publish. It literally takes 1 minute or less to do a facebook post when you use Lead Symphony on your inspections and projects.
It works on other platforms, too. Try it on your LinkedIn page.
Good Math
One URL page address copied from a Lead Symphony job story equals one media and keyword rich social media post.  That's good math.