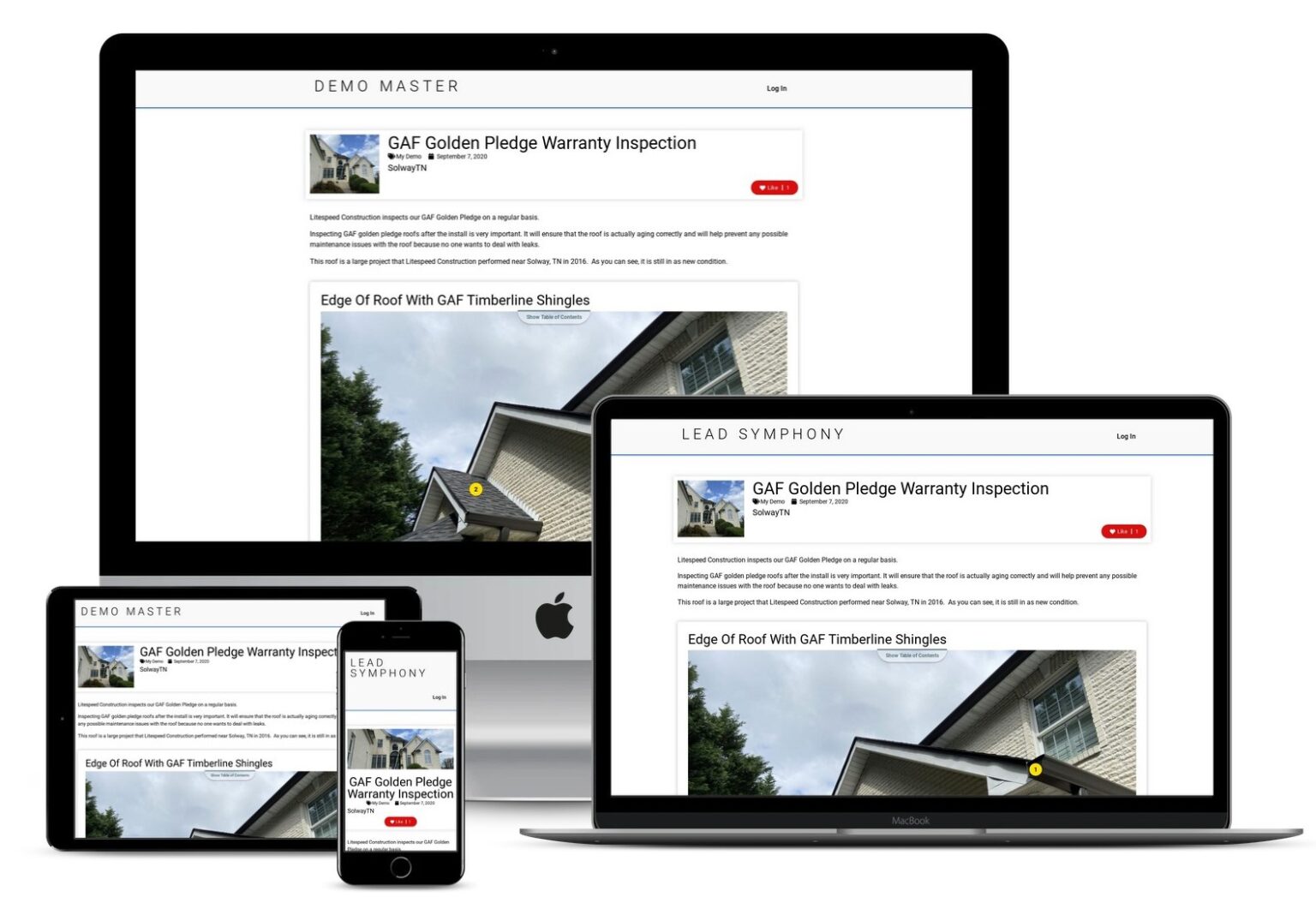 Lead Symphony allows you to do your Demos on all devices so that your customers and see exactly what you want them too. 
You can direct the Demo or the customer can self-navigate through the Covers themselves.
You Covers can have Text, Audio, Pix, and Video as needed.
And with the Timeline, everything will is automatically organized and will make perfect sense.