How Would You Like To Get Up To 50% More Referrals And Improve Your Closing Rate By 25% Or More In Less Than 20 Minutes A Day?
All of  this is possible without spending thousands on ads.  You get this by doing what you are already doing, just with a different tool. 
Think Hammer Versus Nail Gun... Let Us Show You Lead Symphony!
The Nail Gun Of Referrals And Marketing!
Does It Really Work?
This Is 3 Weeks After Installation On A Roofing Site
With Zero Paid Traffic!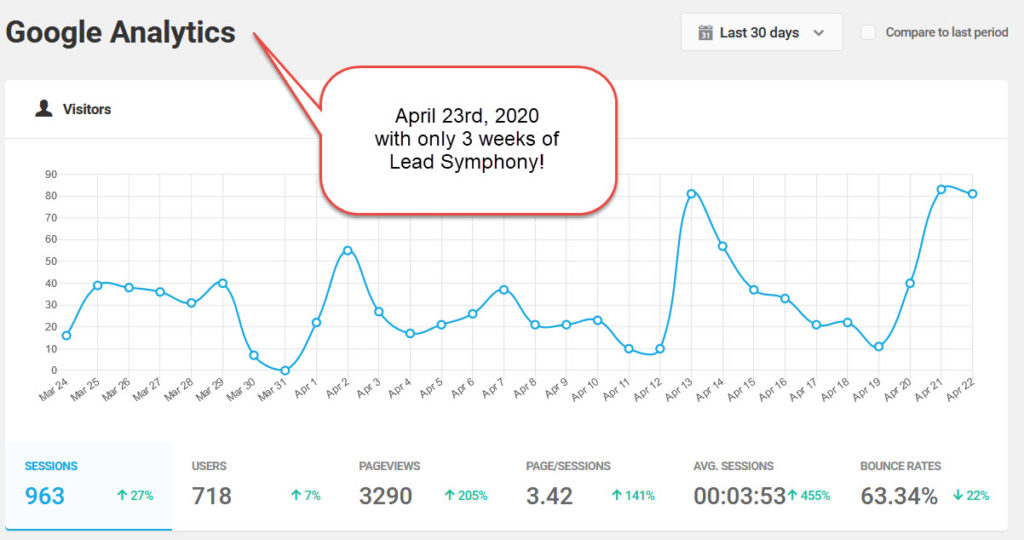 Here Is Another Site With Great Results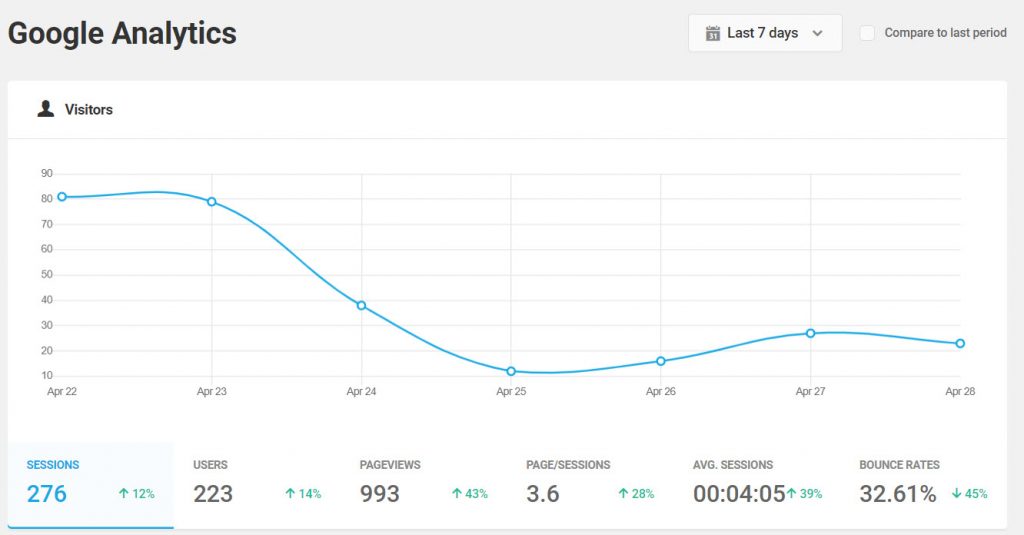 Audiences Are Hard To Come By These Days
Let's face it, audiences that actually turn into visitors and then customers from Facebook, Twitter, LinkedIn, Instagram, YouTube, and all of the other social media sites are hard to come by these days.
You want to keep your customers engaged with your profile so you post a link from another site and so what? The social media benefits and maybe the person that clicked on it, but the attention flow is not directly to your site.
Oh look, a Kitten Video and poof, they are gone.
To get any real exposure, it seems like you have to pay them.  Unless you are a Kardashian or some other Social Media Rock Star right?
Lead Symphony changes all of that! It turns the table on the whole pay to play formula because we use the same psychology that Facebook and all of the Social Media uses and automated it!
Think about this for a second. How much content does Facebook actually create?
ZERO!
Because they help share content that other people created. Now guess what? You can now do the exact same thing.
Can We Both Agree That Blog Posts And Keeping Up With Social Media Is A Pain In The Ass?
How many times have you updated your blog in the past month or your Social Media? Even if you did, how often was it viewed and how much money did it make you? 
If you are like most people, the answer to both questions is hardly any.
An Automated System That Not Only Helps Close Jobs, But Provides The Best CYA System Known To Man!
Lead Symphony gives you the ability to create Job Stories in minutes on your own site that includes any combination of Audio, Text, Pixs, Or Video.  This  not only helps bring in and convert leads, but it provides documentation of the whole job sequence from Bid to Completion.
This Job Story can be shared with any and all vested parties from the Owner, Insurance, Company, Subs, and more.
We almost hate to bring this part up. but believe it or not, once you begin using Lead Symphony, you are going to find that it can enhance your foot print on the search engines like nothing you have ever done before. 
The reason why we are not keen to mention it, is that we feel that most of the SEO vendors out there are low-life scum in our opinion.  They even are lower than members of congress.
The great thing is that with Lead Symphony, you no longer have to spend hours and hours creating quality content.
It gets even BETTER! Here is the other part that makes this so brilliant. When you post a link from your site on Social Media from another site, it goes to your site first!  You are no longer an information charity for social media!
You can easily improve the time on your site with this new traffic from to your site by 100%, 200%, even 300%.  While we can't guaranteed that will happen, that is what has been going on for us. 
Perhaps The Easiest Way To CYA In The World!
When you make using Lead Symphony part of your whole sales process from Bidding, During, and upon Completion of a Job, not only are you creating content, but you are covering your ass every step of the way because you have documented the whole thing with text, photos, videos, and even audio before, during, and after all the way through the job like nothing you have ever used before.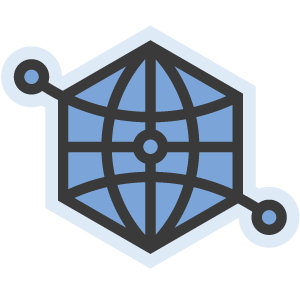 iQ Posting also uses the OpenGraph Platfom that was developed by Facebook as a new way for websites to connect to each other.
Share links in of your job the same way you do on Social Media with 1 big difference...
How To Get The Traffic To Your Site!
Step # 1: Just copy the link you want to share
Step # 2: Add Copy, Media, Forms, Links, Then Post And Publish To Your Site And Watch The Traffic Come In! See How We Get Hundreds Of Visitors A Week To Our Site!
Keep Visitors On Your Site
Open the links in modal pop-ups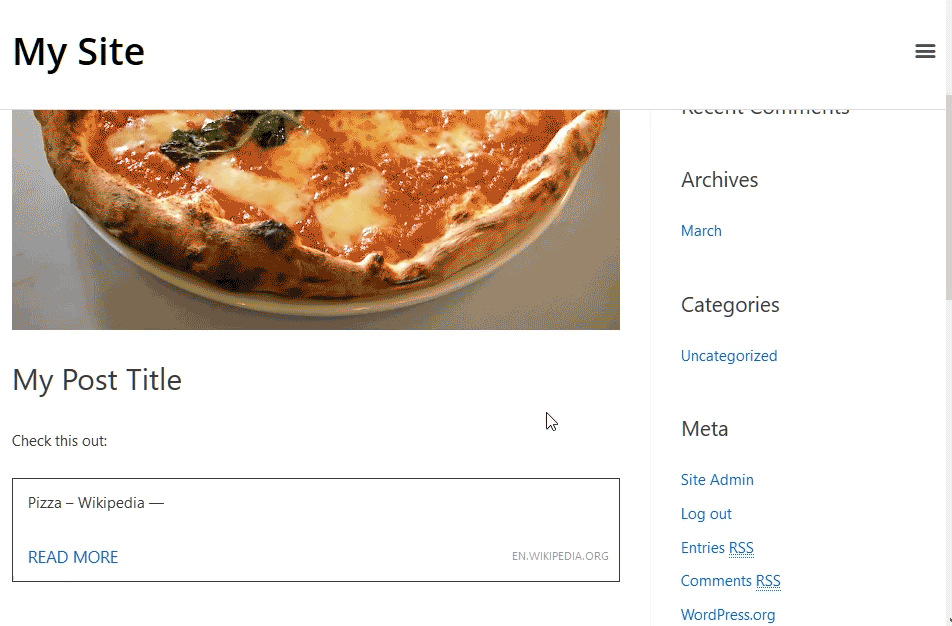 Give more context about your process
The iQ Posting elements are added in the Editor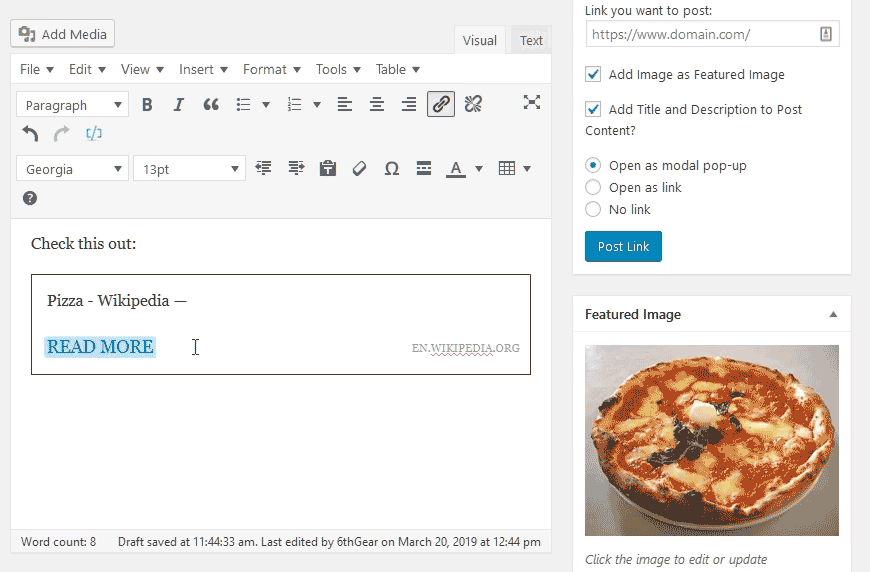 Before And After Lead Symphony!
Maybe you can relate to this.  We all know that in order to get potential clients to your site you need great content that actually helps them solve their problems.  Posting new information on your site at least a couple of times a week helps tremendously with rankings versus your competition that forgets that have a blog right?
Creating Good Content Takes Time Or Money Or Both
Content Limited To What We Created
Little To No Traffic From Social Media Shares
No SEO Benefit
Quality content takes time to produce yourself or you have to pay someone to create it.  So either spend a couple of hours a week to write good content or spend money. 
And when I was posting links on Social Media from other sites, I would get some likes etc, but the traffic was by passing and I was really doing was being a content charity for the Social Media sites?
I knew there just had to be a better way to go about this. We looked at RSS feeds and pretty much everything else out there, and did not find anything that gave us complete control of what was posting and solved our problem on both posting information to our sites and stopping the flow through clicks on Social Media.
After Lead Symphony

iQ Posting changed all of that!  Now I do not spend hours or a bunch of money creating content. I simply look for the best content on a particular subject, put it on our blog using iQ Posting and then share it on Social Media and watch the traffic come int.  I just put in a snappy headline, add my two cents on the subject which can be just a line or two of text and boom, I am done!  You can do the very same thing!  
Great Content Created In Seconds With Little Time And No Money
Pick And Choose From The Best Content In The World
Tons Of Free Traffic To Our Site From Social Media
Helps With SEO Because Of Quality Content, Visitors, And Time On Site
Plus, There Is No Better Way To Show Off Your Work!
Just think about only spending just a few minutes a week finding great content and then sharing it on your blog, and bringing in traffic that you might pay hundreds or even thousands of dollars for normally. 
I know you are probably thinking, " It can't be that easy!".  Guess what, you don't have to believe me, you don't know me from Adam right?  How about you take it for a test drive for 2 weeks and see for yourself?  You are not going to see some fancy sales pitch here.  We know it works and we want you to prove it to yourself. If you doesn't work as promised, you have not paid us a single penny. 
Because we know it works as described, we are more than happy to let you give it a go BEFORE you buy.  If it did not work, we would not have any customers. 🙂   Why not try it out today?
In less than 10 minutes if you type slow like me you can be using it or if you type fast,  you can have your first post up and shared in less than 5 minutes.
Either that or you can go back to taking hours or spending money to get your content and continue to lose out on all of the Free traffic on social media and miss all of the money you could be making from that traffic.  It is your choice.
Try it out for 2 weeks and watch the traffic come in and see just how easy it is. You will be glad you did!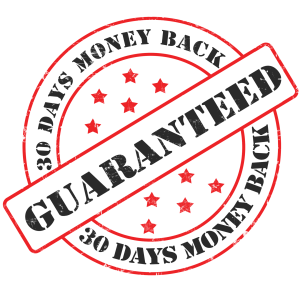 100% Risk-Free 30 Day Money Back Guarantee!
If for some reason you are not satisfied with our product and service, we will return your money within 30 days after your purchase, no questions asked.
Embed Links In Your Posts

Copy Title, Description and Image

Create Sticky Content In Seconds

Shareable On Social Media
Sign Up for the Lead Symphony Newsletter
We have really cool stuff waiting for you!
[cp_popup display="inline" style_id="25578" step_id = "1"][/cp_popup]
Yes, you can load the text before and after the insert as well as what is inside it.
Yes you can. In order to do this you have to download the Free licensed version above. There are some limitations in the WordPress download version that are easier when you download it directly. 
Exactly!  Just check which box when you put the link in. Not all websites are using the latest version of open graph, so on some of them you will only be able to use a link.